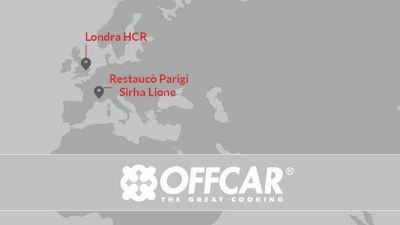 HRC (HOTELYMPIA), which is taken place at the Excel Exhibition Centre in London from 3th to 5th March 2020, is the most important event for the foodservice and hospitality industry in Great Britain. It is only open to hotel, bar, pub and restaurant sectors.
A complete showcase for horeca sector's visitors who are looking for the news of the market.
For this occasion, at our stand P738-The Professional kitchen Show, we will be glad to show you and see with your own eyes two high innovation and technology products: PASTA CORNER and SUPERFRY 4.0
Our goal is to promote the MADE IN ITALY quality through HRC pavilions and, more importantly, we can show to sector's experts how tradition has evolved through technology and innovation. Therefore, we not only will talk about Pasta and traditional dishes, but, how to cook avoiding waste and with maximum efficiency.
The revolutionary Superfry 4.0 combines performance, efficiency, functionality like no other open-pot fryer on the market, with a special design that distinguishes Italian all over the world.
Pasta Corner, high efficiency pastacooker with automatic baskets lifter guarantees the repeatability of the cooking cycle, ensuring the same high quality of the food load after load thanks to the automation of the entire cooking process. Available in different basket configurations, able to fit restaurants of all sizes and any number of cooked dishes!
However, our 2020 trade show program isn't limited to this first destination.
In the next months, you can see and touch our latest innovations in other international fairs.
Check our trade show program:
3-5 March HCR/THE PROFESSIONAL KITCHEN SHOW London - UK
27 May RESTAUCÒ Paris- FR
13-16 July 2020 FHA - HORECA SINGAPORE
23-27 January 2021 SIRHA Lyon – FR
Stay tuned!