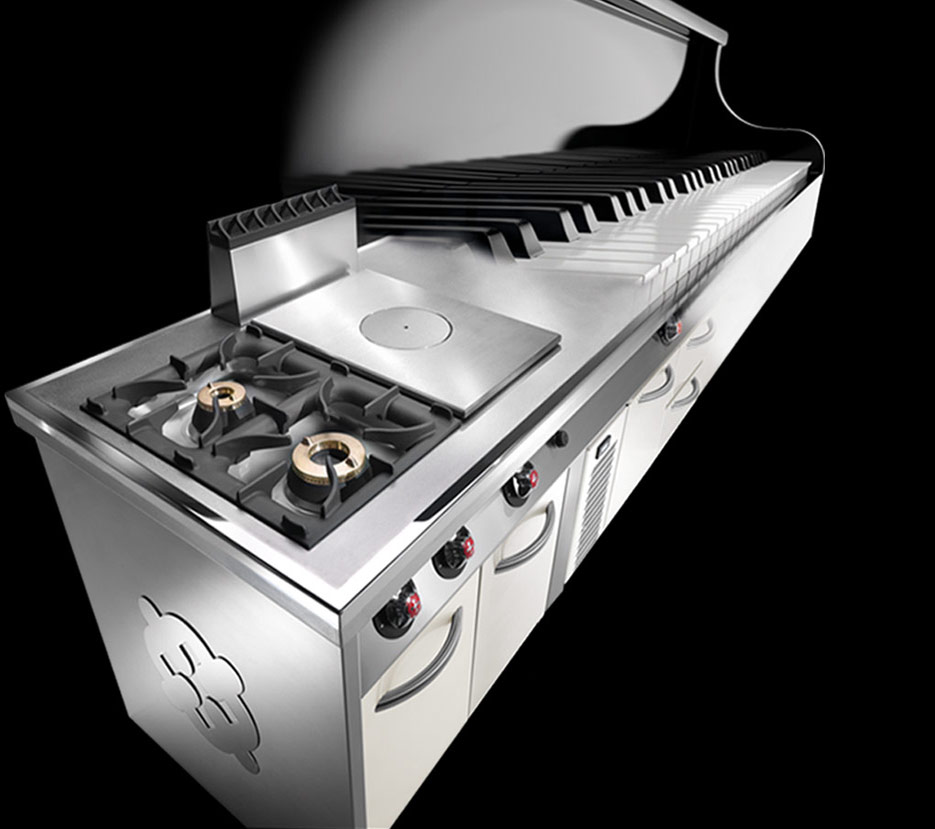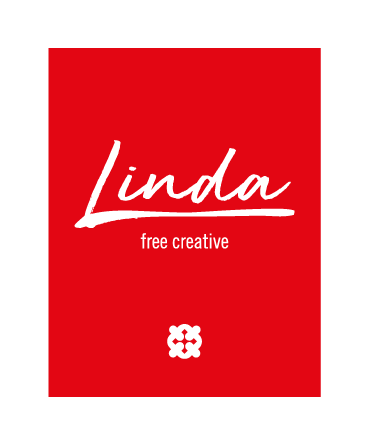 UNIQUE HYGIENIC
TAILORED WORKTOP
Linda gives you the freedom to create your unique cooking worktop. Choose your combinations from all our products range.

Become The Conductor Chef.
Possibility to apply all Offcar cooking elements both gas and electric, according to your needs.
Linda can be assembled directly on site and adaptable to all spaces, even those that seem inaccessible.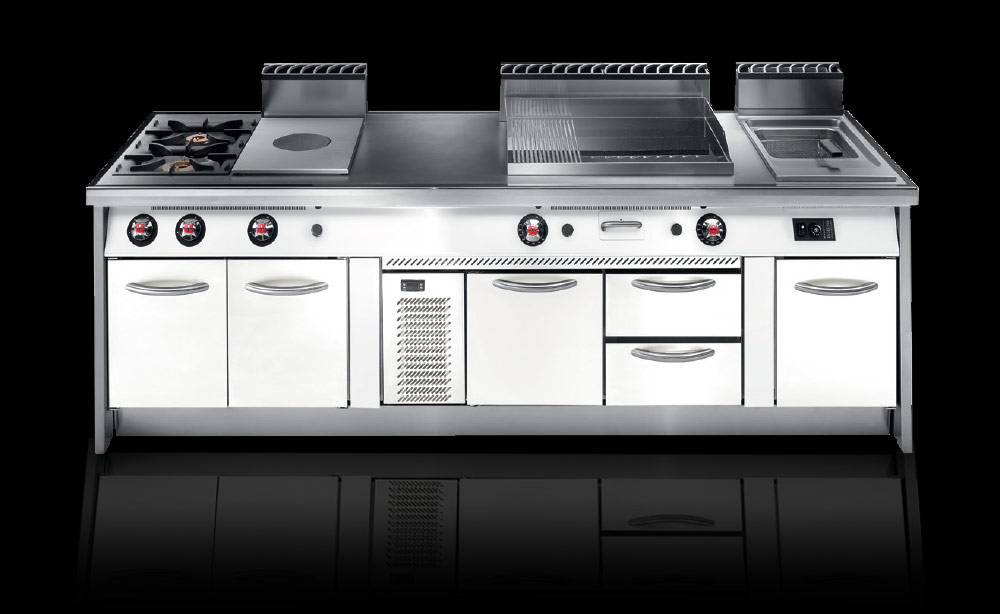 The single cooking unit as you've never seen before.
FREE DESIGN AND REALIZATION
Imagine your ideal kitchen and tell us how you would like it.
We will design it based on your needs and preferences, to make you enjoy your great cooking moments.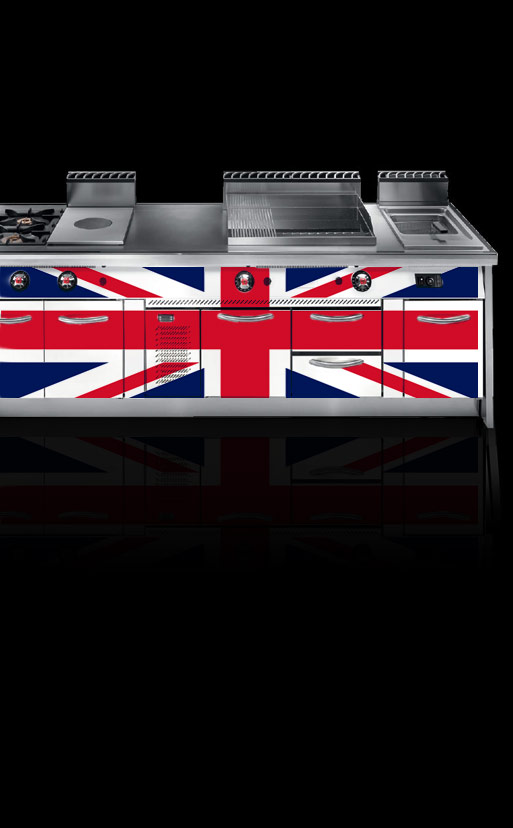 Worktop in stainless steel aisi 304, 3 mm thickness.
Available with a depth of 850 mm
for 700 style or 1000 mm series elements
for style 900 series elements.
Gas or electric cooking elements from our range.
cold drawers and compartments, gas or
electric ovens, lower compartments ST
can be hygienic "H0" or "H1" open or
with doors.
Available in all possible shades of color.
High Performances, without compromise.
Easy cleaning and maintenance guaranteed.
Efficiency and performance
without compromises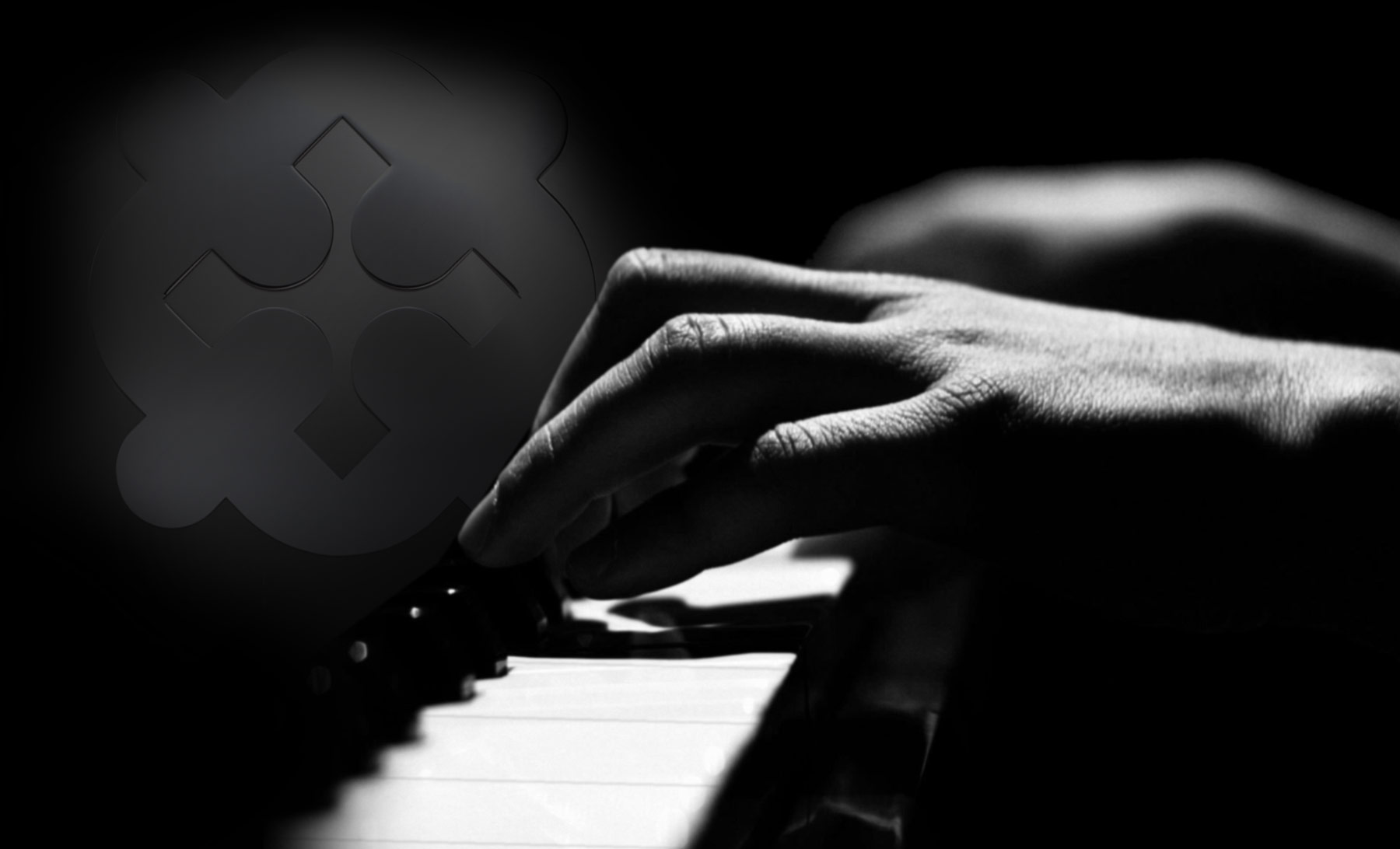 Our achievement is the result of an industrial history that, for four generation has conveyed the passion for doing things the best way. Innovative technological components and tradition merge into a single masterpiece.
Steel, synonymous of strength and solidity, cleanliness and luminosity, becomes the union between the past and the future..