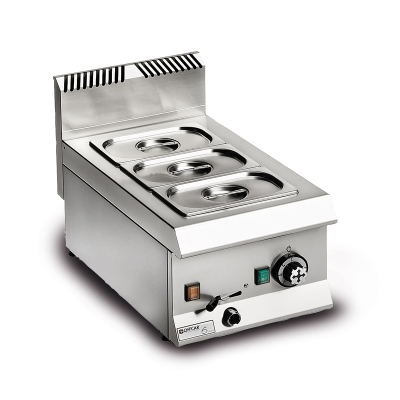 Electric bain maries and work top unit
ELECTRIC BAIN MARIE SNACK
Work top and tank in pressed AISI 304 stainless steel with fully rounded corners.
Capacity GN 1/2 + GN 1/4
Water drainage tap operated from the front.
Flat heating element insulated with silicone material fixed directly onto the external bottom of the tank.
Thermostatic regulation of the temperature from 30° to 90°C with light indicator to show when functioning.
Control panel which can be quickly removed for easy cleanind and maintenance.