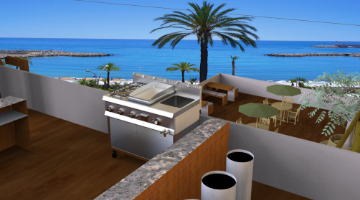 Offcar, following its innovative YIM (YOUNG INNOVATIVE MENTALITY) spirit has dedicated its time to think and to work out new solutions, modern and finalized to create new spaces.
Offcar is proud to introduce the new Freeda cooking station. Freeda is the new concept designed by Offcar which allows all the Chefs to set up them kitchens everywhere.
Freeda is the integrated cooking station, available on both Gas and Electrical ranges. Freeda cooking stations can be customized creating the most adequate worktop combination. All Freeda's cooking stations are provided with castors which permit to move easily your Freeda cooking station where the space is not a problem.
Freeda integrates the reliability and the robustness of professional cooking appliances with the versatility and the agility typical of the most high-end household appliance.